Can Am is a pioneer when it comes to off-road vehicles such as ATVs, UTVs and bikes. They have a massive client base, and they do have a successful lineup to back that up. Even with all this success, you cannot overlook the fact that the company has been plagued by problems and recalls for a long time. So, the question is: are Can Ams reliable?
Can-Am is considered one of the least reliable ATV and UTV manufacturers. Though they specialize in motorcycles, Can-Am consists of a vast lineup of ATVs and UTVs. Some of these models might not be the best in terms of reliability, but certain models are known to last the test of time. Looking at the power and other specs of Can-Ams, they make up for the lack of reliability.
Due to several issues, some models are more reliable then others. Let us look at the models and there reliability.
Join our free Facebook group and ask your question there. We promise you, you'll get an answer from one of our team members or group members. Join the group here!
Can-Am Spyder Reliability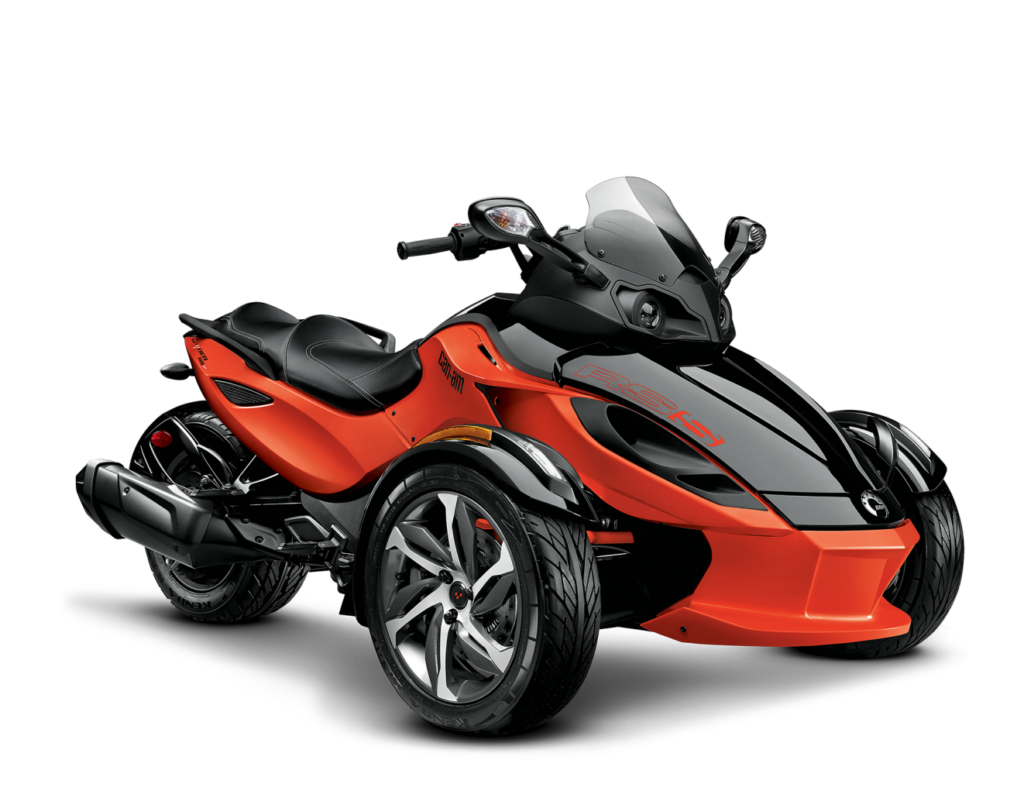 The Can-Am spider's unique design appeals to many motorcycle enthusiasts. It has a unique design with two wheels in the front and one in the rear. But what matters most is their reliability. The Spyder was introduced in 2007 and the first models had a lot of issues.
Considering that Can-Am Spyders only caters to a narrow market, you'd expect it to be reliable, but that is not the case in the early years. Can-Am owners faced multiple issues stemming from their machines. The parts that build up this machine were of such low quality, that many parts fail prematurely. Couple that with the numerous electrical failures, and you had a nightmare on your hands.
The Can-Am depends on a CPU to manage its electronics. These CPUs made problems much worse. They did not detect problems and provided you with the required error codes, so you could take action. And even when they do give up error codes, they were completely false. Owners got down a rabbit hole trying to find the reason and solve the error codes only to find out the problem was with the CPU the whole time.
Also read: Polaris vs Can-Am, The Ultimate Comparison!
Apart from a few bad years, the Spyder's are completely reliable and most of the above problems are solved.
Pros
---
The Spyder engine can produce over 100hp and can reach speeds of up to 110 mph.
The paddle shift allows quick up shifting.
Electronically controlled transmission automatically downshifts as you slow down and gets in neutral when you come to a stop.
The Spyder's Vehicle Stability System (VSS) integrates ABS, EBD (electronic brake-force distribution), TCS (Traction Control System), and SCS (Stability Control System). Using the inputs from an array of sensor
Cons
---
The throttle-by-wire system used on the Spyder causes a delayed response on both standard and Eco ride modes.
Coolant leaks are a common issue on the Spyder.
Due to the low brake quality, it tends to squeak.
Low power-to-weight ratio as the Spyder weighs close to 1000 pounds.
Recalls
Loss of drive power (2015-2109 Can Am Spyder)
Loss of brake (2020 Spyder)
Overall View Can-Am Spyder
Regarding the Can Am Spyder, the trike is now one of the best in the market, and the user ratings prove that. The first models from 2007 on were not reliable, but Can-Am listened to their customers and fixed many issues. Nowadays, the Spyder is reliable. There are still a few problems here and there, but nothing is significant. Some models of the Spyder are almost perfect. Do your research and choose the best model to avoid running into trouble.
---
Can-Am Ryker Reliability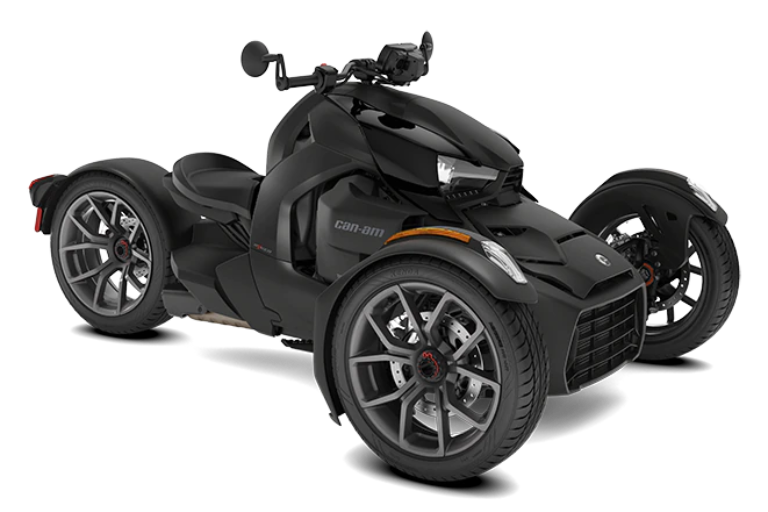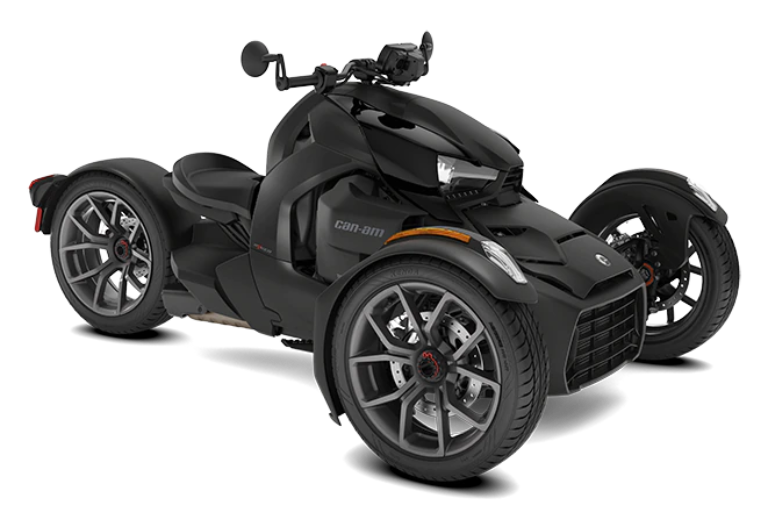 The Can-Am Ryker is a smaller yet sportier version of the Spyder. Compared to the reliability of the Spyder, the Ryker is not as bad.
The Ryker isn't immune to problems, and does consist of low-quality parts that are prone to fail prematurely. But looking at the majority of the complaints about the Ryker, most problems that occur are minor and easy to repair.
One of the key things you need to be aware of when buying a Ryker is the dealership. When you buy a Ryker, there is a high likelihood that at one point you would have to turn to the dealership for repairs. To put it simply, Can-Am dealerships are the worst.
If you just take a peak at the reviews, you'd notice how much customers hate their service. So, before purchasing a Ryker, do your research on the seller. Getting a reliable dealership is the best thing you can do for a Ryker.
If you intend to use your Ryker frequently, it pays to get an extended warranty as well. With proper maintenance, storage, and a good dealership to carry out services, your Ryker can last a long time.
Pros
---
The low sitting frame makes the Ryker good at corners
CVT transmission so you do not need to worry about shifting
Handlebars and foot pegs can be adjusted to fit any rider and increase driver comfort.
Multiple engine options to choose from
Cons
---
The automatic transmission doesn't allow it to accelerate to its fullest potential
Due to the horizontal orientation of the exhaust pipe, the driver seat heats up
Requires more maintenance than other trikes
Radius rod failure is a common issue
Recalls
Handlebar may fail to cause a loss of steering (2022 Ryker)
Possible front wheel loss (2020)
Overall View Can-Am Ryker
The Can-Am Ryker isn't as strong or as fast as its sibling, the Can-Am Spyder, but it is still a formidable machine. The automatic CVT could be its drawback or strength, depending on your needs. The recalls were due to a couple of major issues, if they are done properly, the Can-Am Ryker will be a solid machine.
---
Can-Am Defender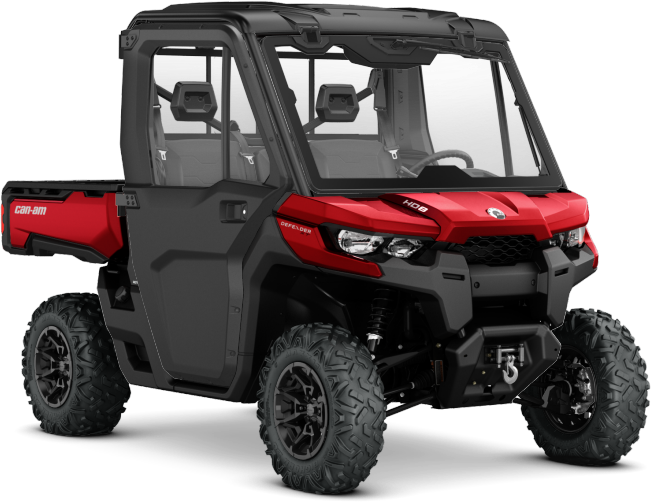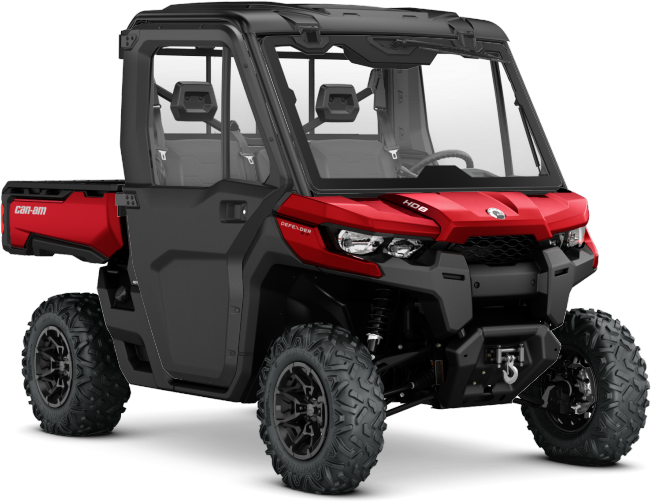 Can-Am defenders are known to be a bit more expensive compared to the UTVs they are up against. But it could be worth it, depending on what you are planning on using it for.
The Defender is built like a tank. It can run through a ton of abuse without troubling the rider. It can tow 3000 pounds and haul upwards of 1000. Furthermore, it certainly levels above its competition.
But is it reliable? A Defender is a reliable machine. There aren't a lot of problems to address. The complaints that they have is to be expected with any vehicle as they all spring from wear. With time, you might have engine and transmission trouble, but it is to be expected with anything on wheels.
Other than that, there are few complaints regarding a slipping clutch. This is a valid concern, but a simple upgrade should solve the issue. Another major problem is the battery. The Defender battery drains quickly, and this has gotten a lot of negative reviews. But you should be able to get a decent after-market battery for under $200.
Also read: 6 x Most Common Can-Am Defender Problems!
Pros
---
Immense storage capacity with glove boxes, under-seat storage, and a UTV bed.
The transmission has a Quick Response System, a Smart Lok drive system, and an electronic belt protection system. They all deliver enough power to ride through mud, sand, or rocks.
With plenty of room in the cabin, the Can-Am Defender is comfortable
One of the best UTVs for towing and hauling
Cons
---
Doesn't come equipped with side doors
Compared to other Can-Am models, the engine is not that powerful
Towing and hauling significantly lowers acceleration and top speed
The engine overheats due to some minor issues
Battery drains quickly
Recalls
CVT air intake can get clogged, causing the drive belt to overheat and break (2020-2021 Defender)
Gearbox may indicate 'P' even when the gear is not engaged (2016 Defender)
Overall View Can-Am Defender
The Can-Am Defender is an absolute workhorse. Though it is not the best for off-roading, the spaciousness of the cabin and hauling capacity makes it good for camping or over landing trips. The Defender is a reliable machine. There aren't a lot of problems to address.
---
Can-Am Commander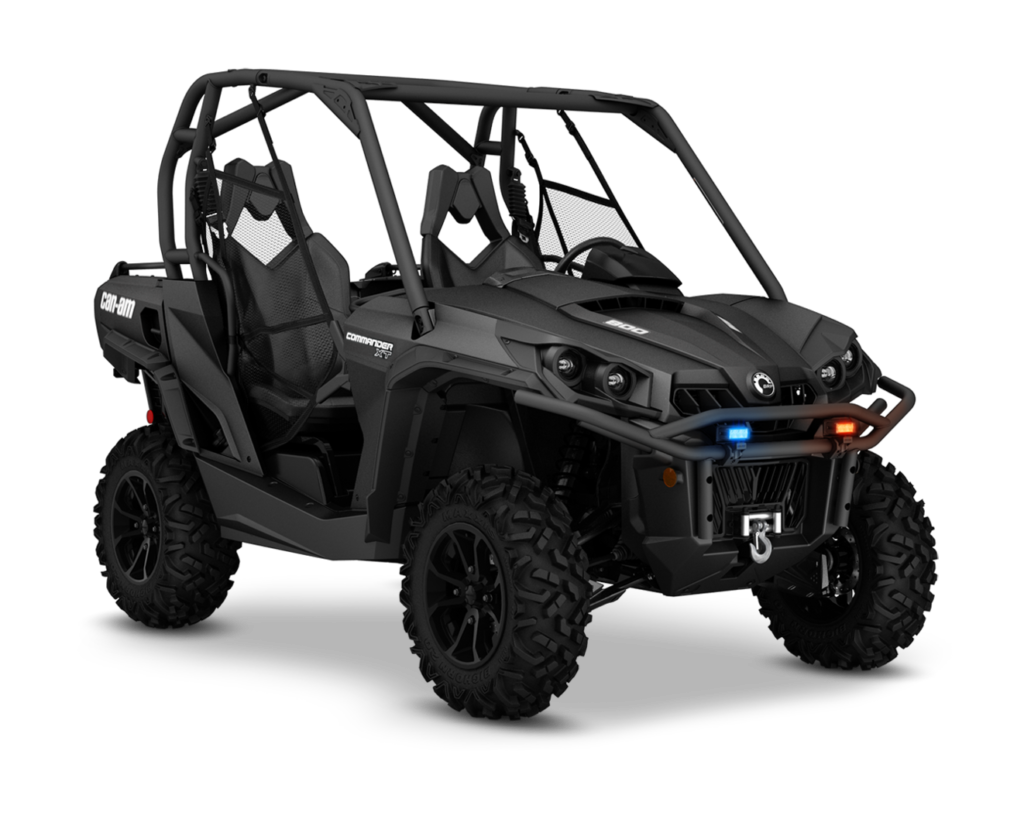 Can-Am generally manufactures reliable machines, but it is hard to include the Commander among them. Though it is not pestered by a ton of problems, the problems that affect the model are significant.
One of the major issues is power steering. The power steering could fail and render the UTV uncontrollable. But this issue was solved via a recall.
The model also sufferers from fuel pump issues, clutch problems, and transmission woes. All the above are significant problems.
"I bought the commander because of the diverse riding and usage I want out of the machine… I will have no fear of the dunes, the hills, the mudholes, the hay bales, and so on…(see I got my priorities straight!!). I may not always be first, but I will rarely if ever be last!!"
Though customers encounter these issues, thankfully they are quite rare. If you are an adventurer and looking for a true all-terrain vehicle, this will serve you well.
Also read: 7 x Most Common Can-Am Commander Problems!
Pros
---
Innovative keys for different speed controls, throttle sensitivity control, and electronic shock tension control makes it easier to ride
Engine braking feature
Amazing suspension
Praise-worthy skid plate which allows you to off-road better
Cons
---
Low turning radius
Too loud, not ideal for hunting
The stock tires don't last long
The quality of the interior feels cheap
Recalls
Steering coupling splines may strip on the rack and pinion assembly and can cause steering failure (2013 Commander with Dynamic Power Steering)
Improper assemble of steering columns (2011 and 2012 Commander)
Exhaust may accumulate debris when driven through murky water (2011,2012 and 2013 Commander)
Overall View Can-Am Commander
Unlike the Can-Am Defender, the Commander was built with more focus on off-roading capabilities. It makes off-roading easy and comfortable. Apart from a few minor problems, and some serious steering issues with earlier models, the Can-Am Commander is a great machine if you are an avid off-roader.
---
Can-Am Maverick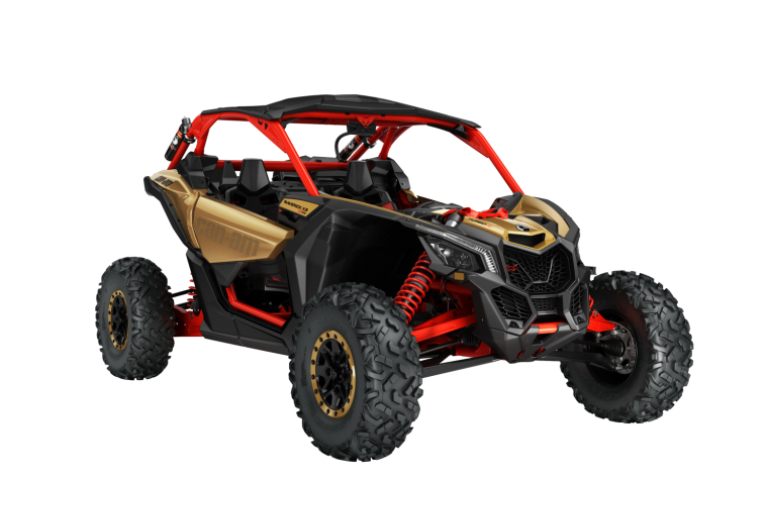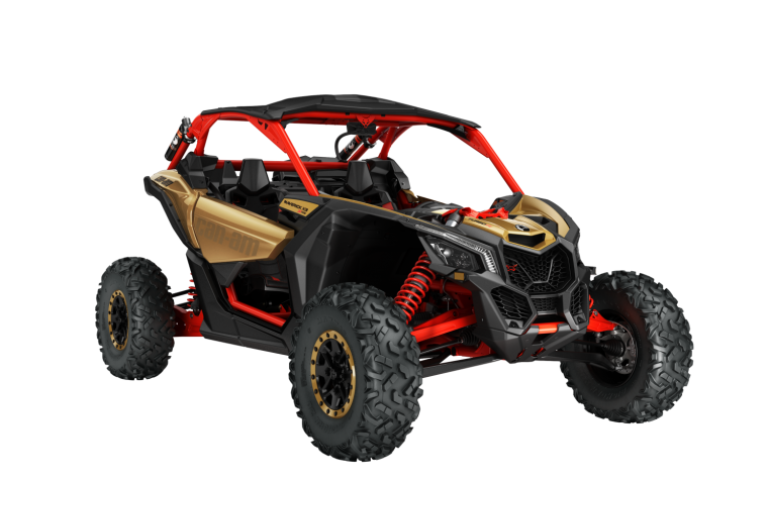 The Can-Am Maverick has a lot of flaws, but none are significant issues. These issues tend to affect the reliability of the machine negatively.
The problems start with the tires. They are not strong and durable enough to go off-roading. They give out early into the life of the Maverick. The only solution is to invest in a new set of tires, which could cost a few hundred bucks.
Another common issue is the starter. Many owners have mentioned that they have starter problems in their Mavericks. There is no particular cause for why the starter fails. Usually, it is due to corrosion, connection malfunctions, overheating, or a bad motor.
Considering that these two are the major issues with the Maverick, it still can be accepted as a decent machine. Especially, for a budget UTV.
Also read: 10 x Most Common Can-Am Maverick Problems!
Pros
---
The Maverick is just 50 inches wide, which makes it good for narrow trails
Good towing capacity for sports-based side by side
Good handling, especially with the Visco-Lok Quick Engagement for the front differentials
Dynamic Power Steering makes it easy to steer at low speeds
Cons
---
Though it is a budget-friendly model, extra features cost a lot
The narrow width can cause it to topple if the weight isn't balanced properly
No EPS or Dynamic Power Steering in the base model
Low payload and towing capacity if you plan on using your Maverick for work
Recalls
The steering rack and pinion assembly need more grease. If not, it might cause a steering lock (2017 Maverick)
Overall View Can-Am Maverick
The Can-Am Maverick has a lot to offer considering its price. The impressive power-to-weight ratio allows you to take on any terrain. Great investment if you want to small, powerful, and agile side by side.
Considering that there are only two major issues with the Maverick, it still can be accepted as a decent machine. Especially, for a budget UTV.
---
Can-Am Outlander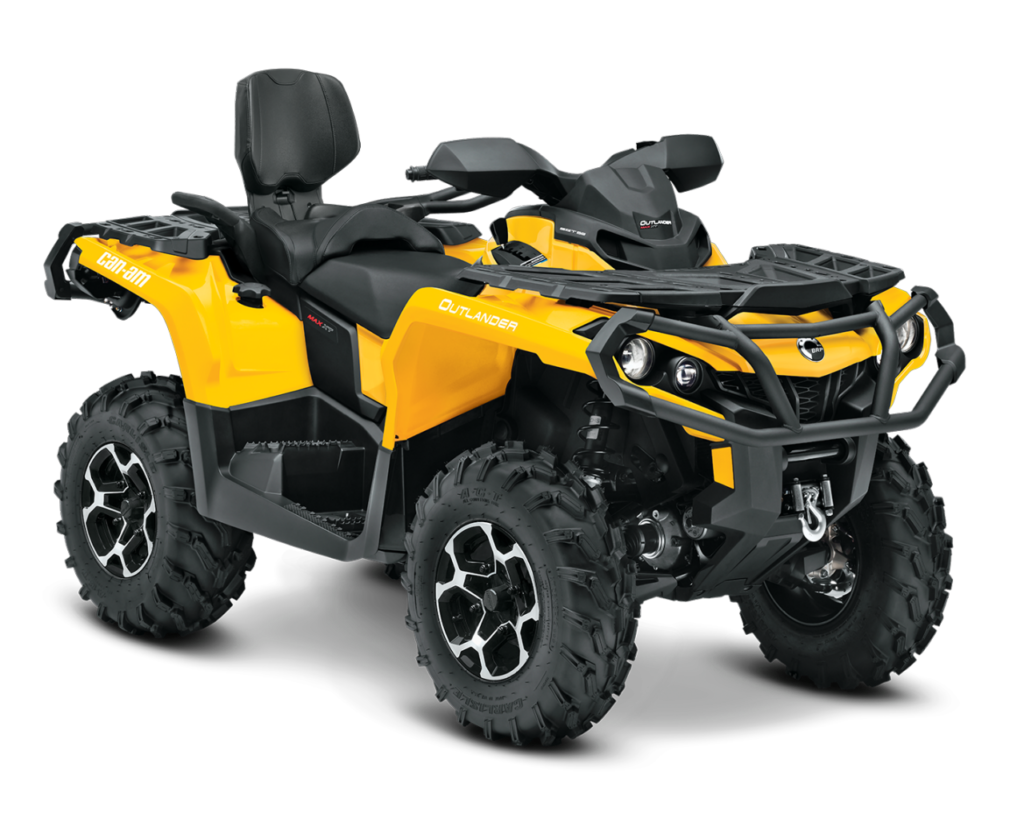 This is one of the best machines to come out of Can-Am. They are considered very reliable machines that can conquer all types of terrain whether it is rocky terrain, mud, snow, or whatever the rider can dish out.
This is especially true with the Can-Am Outlander 450. Many experts consider it to be among the top 5 most reliable ATVs. The same can be said about other models of Outlander as well.
There are a few problems with the machine, such as ignition problems and broken shafts. But these are quite rare, and even if you encounter them, it is easy to fix.
They are very reliable if you maintain them properly.
Also read: 6 x Most Common Can-Am Outlander Problems!
Pros
---
Great storage capacity
Can suit any weather or terrain
Provide good traction for off-roading
Can tow 1650 lbs which impressive for an ATV
Cons
---
Ignition problems
Shock absorbers aren't up to satisfaction
Weak frame
Overheating caused by lack of airflow to the engine
Recalls
Missing half bushing in the steering column (2022 Outlander)
Inaccurate speedometer (2022 Outlander)
Dynamic power steering shaft failure (2017 Outlander)
Overall View Can-Am Outlander
The Can-Am Outlander is a decent ATV for off-roading. It can handle just about any terrain with ease. But if you want the best performance and longevity out of this machine, you'd have to spend more on upgrades.
---
Can-Am Renegade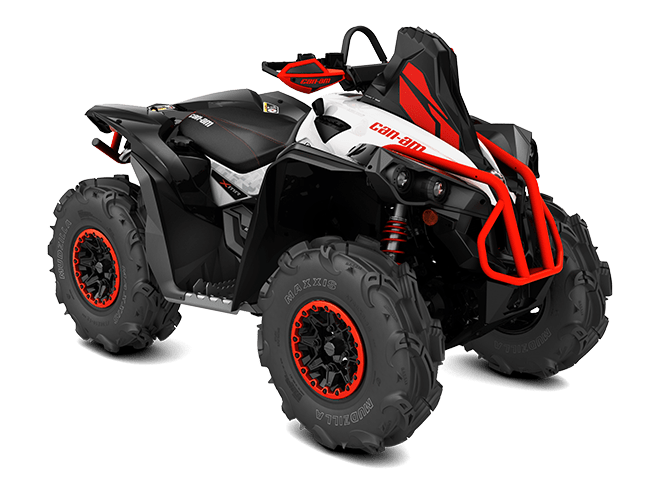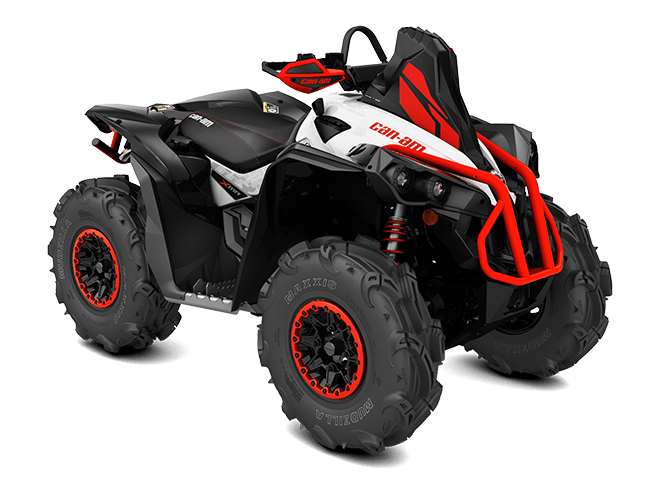 The Renegade is another reliable machine put out by Can-Am. The reliability mainly depends on maintenance and how you ride it.
This is not the same as the Can-Am Outlander. It cannot handle rugged terrain, as well as the Outlander, could. As long as you ride it with caution, the Renegade will serve you well.
Do not neglect routine maintenance. Accessing the engine and other main parts of the Renegade is easy as well. So, try to keep it as clean as possible.
Overall, this is quite a reliable machine.
Also read: 8 x Most Common Can-Am Renegade Problems!
Pros
---
Smooth yet powerful in sports mode
Engine braking comes in handy at high speeds
Powerful lights
Sporty design with a lightweight frame
Cons
---
Hard to make U-turns since the front wheel tends to slide
Stiff suspension
No power steering
Not a lot of trims to choose from
Overall View Can-Am Renegade
Customization options on the Can-Am Renegade are plenty. The stock ride itself is not very refined, but with some minor modifications, the Renegade is good to go.
---
Recent Posts