CFMOTO is a brand that is becoming increasingly popular when it comes to side by sides and ATVs. When you first come into contact with the brand, you will probably ask yourself: Is CFMOTO a good brand? Is it worth the money?
Before we answer this question, first the spelling. CFMOTO is written in multiple ways in the media, such as CFmoto, CFMoto and CFMOTO. The only correct spelling is with all capital letters; CFMOTO.
Join our free Facebook group and ask your question there. We promise you, you'll get an answer from one of our team members or group members. Join the group here!
1. Where is CFMOTO HQ located, and when did they start production?
CFMOTO is the trade name for Zhejiang Chunfeng Power Co., Ltd, a leading Chinese manufacturer of engines, quadricycles, motorcycles, quads, all-terrain vehicles, and yachts since 1989. It has its headquarters in Hangzhou, Zhejiang, China. CFMOTO's headquarters in the US is in Plymouth, Minnesota. It also has a distribution center in Kansas City, Missouri.
Also read: Who Makes CFMOTO? And More Questions Answered!
2. When and where is CFMOTO introduced in the USA/Canada?
CFMOTO distributes its products in Canada through Canada Moteurs Importation Inc. (CMI), founded in 2005 in the St-Benoit industrial park, Quebec. CFMOTO established its headquarters in Minneapolis, Minnesota, USA, in 2007.
In 2011, CFMOTO established its distribution center in Kansas City, Missouri, where it released its first line of ATVs and UTVs in the US. CFMOTO continues to distribute vehicles, including utility UTVs (UForce), recreational UTVs (ZForce), and quads (CForce), from there today.
3. What Kind of Vehicles Does CFMOTO make?
CFMOTO is a leading producer of high-quality motorcycles, quadricycles, all-terrain vehicles, and utility and recreational Side-by-Sides. They also make power sports engines, gears, parts, and accessories. CFMOTO claims the biggest, most technologically sophisticated, and most forward-thinking plants for manufacturing premium ATVs, UTVs, motorcycles, and engines globally.
Also read: 9 × CFMoto UForce 1000 Problems & How to Fix it!
3.1 CForce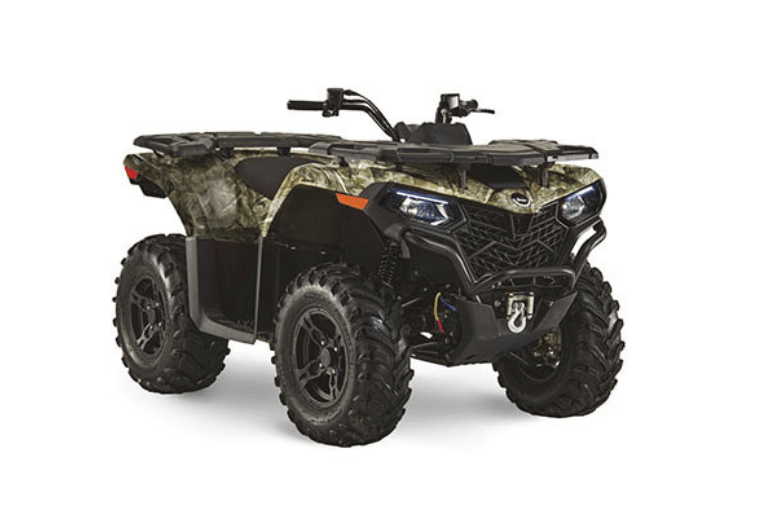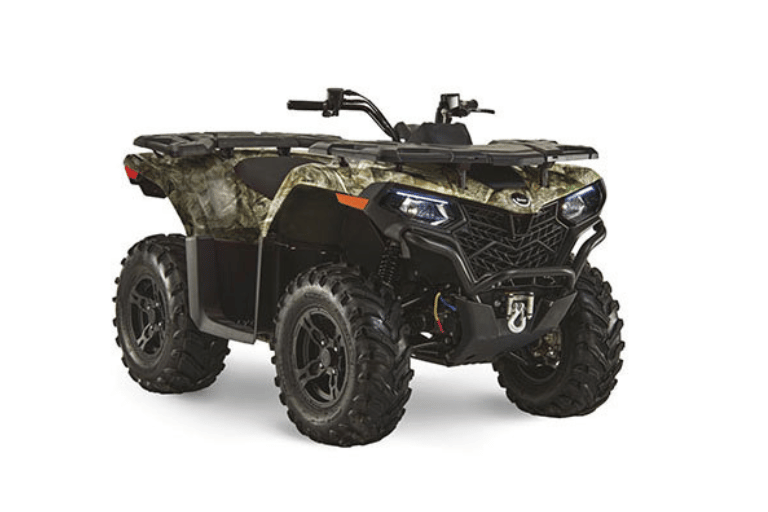 CForces are cage-less all-terrain vehicles with saddle seats and rack storage. They feature interactive riding with hand-controlled acceleration and braking. CFMOTO launched its ATVs in 2001 with the release of the CForce 500, then the CForce 625 in 2002, the CForce 800XC in 2003, and CForce 1000 in 2004.
The ATV series include the CForce 1000 Overland, CForce 800 XC, CForce 600 Touring, CForce 600, CForce 500, CForce 400 and CForce 110.
Also read: 7 × CFMoto CForce 400 Problems and how to Fix it!
3.2 UForce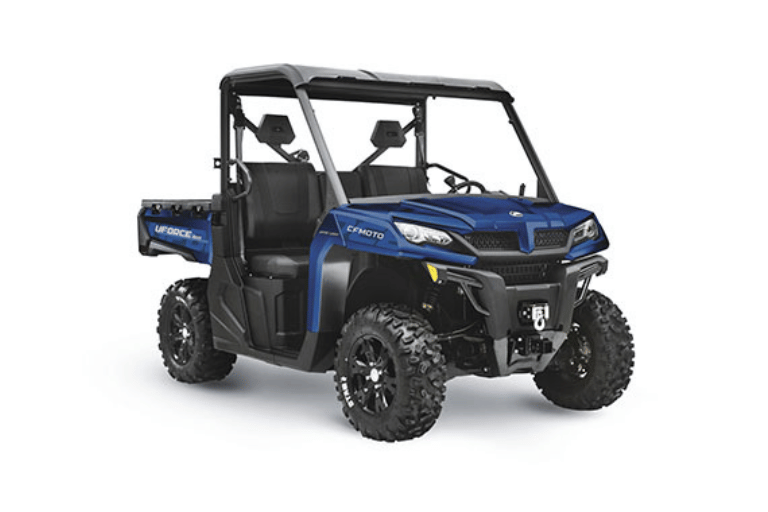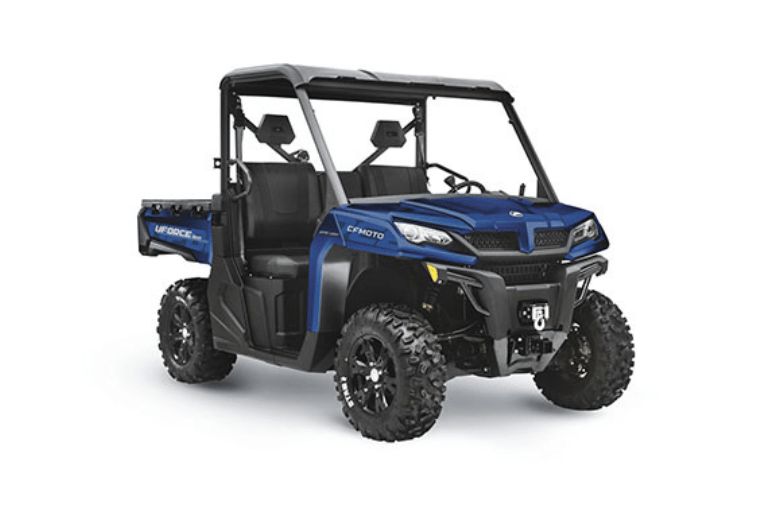 CFMOTO launched the utility UForce series in 2016. They are utility Side-by-sides with a comfortable cabin, ergonomic seating, cupholders, locking glove box, etc., and side nets or safety doors. They feature an adjustable steering wheel and pedal-controlled acceleration and braking.
These are work-ready machines with a large cargo dump box, nitrogen gas spring assist lift, and a 3,500-pound winch. They have tremendous towing capacity and torque and can tackle harsh conditions. The utility series includes the UForce 1000 XL, UForce 1000, and UForce 600.
Also read: 6 × CFMoto UForce 600 Problems & how to Fix it!
3.3 ZForce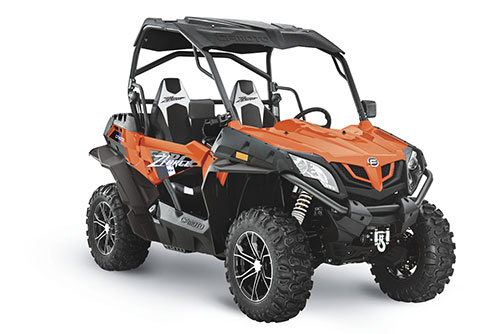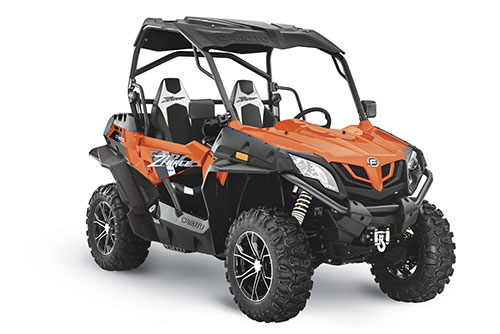 The ZForce is a recreational UTV series with slim and wide frame options released in 2016. The Side-by-sides boasts a comfortable cabin with car-style seating, safety doors or side nets, front and rear stainless-steel bumpers, and a 3000-pound winch.
They have multiple storage locations, including locking glove boxes, cupholders, and cargo netting. They feature independent suspension, pedal-controlled acceleration and braking, and a tilting steering wheel. The ZForce series includes ZForce 950 Sport, ZForce 950 HO EX, ZForce 950 Trail, ZForce 950 HO Sport, and ZForce 800.
3.4 Motorcycles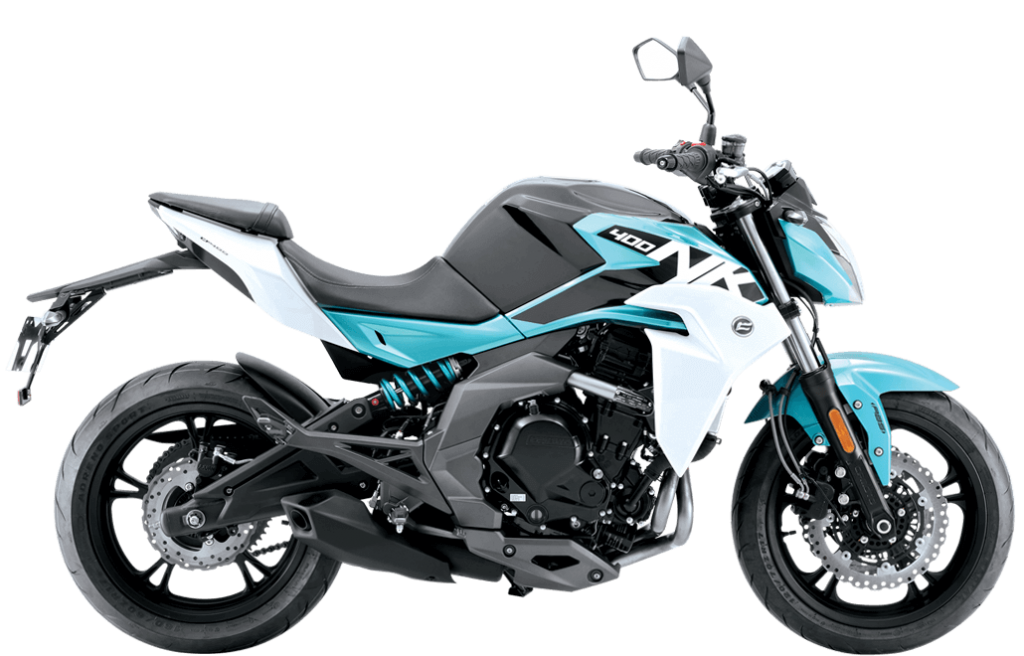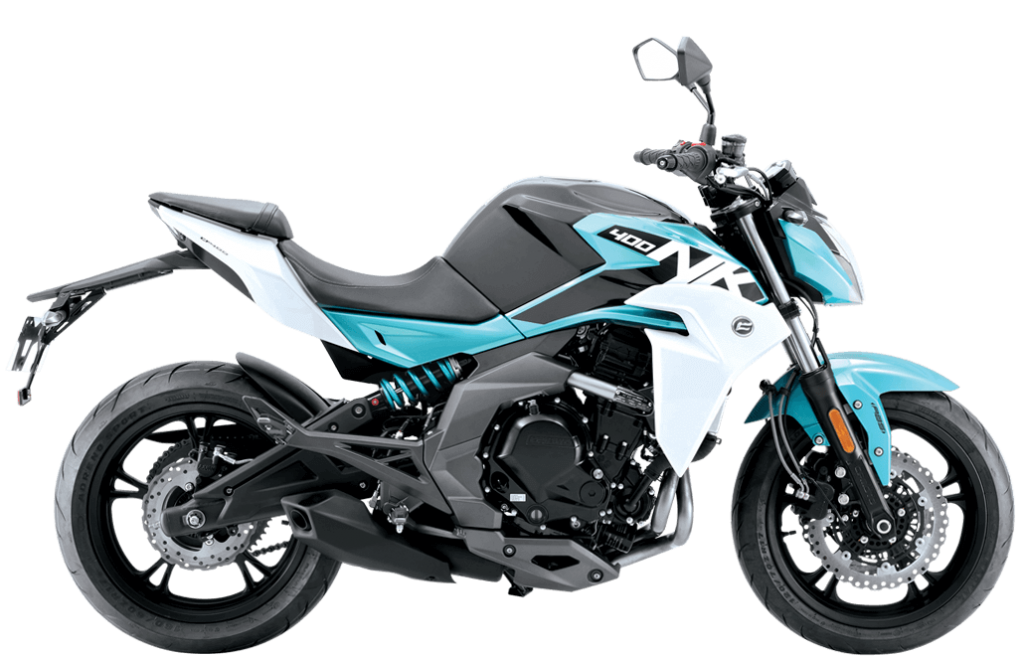 These are two-wheel machines with a saddle seat, hand-controlled acceleration, and hand and foot-braking. CFMOTO started producing motorcycles in partnership with KTM in 2017. The company released a line of seven motorcycles to the US market in 2022.
CFMOTO motorcycles available in the US include PAPIO, 300 NK, 650 NK, 300SS, 450SS, 650 Adventura, 750 CL-X, 750 CL-X Sport, IBEX 800S, IBEX and 800 T. The models are produced and assembled in China though they undergo the final assembly and checks in the United States.
Also read: Who Makes CFMOTO Engines For ATVs, UTVs And Bikes?
4. Strengths of the CFMOTO Brand
To determine whether CFMOTO is a good brand, we compare the strengths and weaknesses. Once we have identified these, you can determine yourself whether the brand meets your expectations and whether it is a good brand. We start with the strengths.
4.1 Wide Range of Products
CFMOTO offers a wide range of motorcycles, scooters, ATVs, and recreational and utility side-by-sides to suit different needs and preferences.CFMOTO is continuously working on designing, producing, and supplying premium bikes, ATVs, and Side-by-Side utility vehicles that meet diverse customer needs and preferences. CFMOTO is dedicated to offering the best user value for each product, drawing on its 30 years of professional experience in the power sports sector.
4.2 Competitive Pricing
One of the biggest strengths of CFMOTO is its competitive pricing. China has a very efficient supply chain that is focused. Since they have all the labor and resources, CFMOTO can make materials more quickly and cheaply than manufacturers. Whether you're an experienced buyer or not, you'll want to ensure that the product quality and specs accurately reflect its price. You can see that CFMOTO hits the mark by glancing at the specifications.
They are in a good place because of their tenacity over the past twenty years. Yet, the low retail cost doesn't imply that the machines' quality has been sacrificed. They compete rather than merely coexist with other outstanding, globally renowned manufacturers like Can-Am and Polaris.
Also read: 9 × CFMoto CForce 600 Problems and how to Fix it!
4.3 Quality and Reliability
CFMOTO's products are known for their quality and reliability despite their lower prices. CFMOTO has some of the most reliable machines on the market despite their affordable prices. They have sturdy vehicles that can withstand the harshest situations and come with a comprehensive warranty. Your CFMOTO machine will operate perfectly for many years with appropriate maintenance.
CFMOTO is emerging as a leading global producer of high-quality motorcycles, ATVs, and utility and recreational UTVs. CFMOTO owns over 540 independent intellectual rights and registered patents. And their drive for innovation extends to their parts and accessories.
The research and development team at CFMOTO has more than 200 members working in five countries. Their engineers gave it their all when designing engines and vehicles. With the resources of a cutting-edge R&D facility, CFMOTO is making strides toward being a world-class manufacturer in the powersports sector and strives to be a premium global powersports brand.
4.4 Strong Distribution Network
CFMOTO has a strong distribution network that spans the globe. CFMOTO produces 800,000 engines and over 600,000 vehicles, including motorcycles, ATVs, and UTVs. CFMOTO distributes them in over 100 countries through a network of over 3000 dealers and agents.
Also read: 8 × CFMoto CForce 800 Problems and how to Fix it!
4.5 Innovative Features and A Wide Range of Standard Accessories
Now, the regular features are a whole other ballgame. CFMOTO excels beyond expectations regarding the standard equipment you receive for your machine. Though the CFMOTO is affordable, it comes with many aftermarket parts the owners of its competitor brands may have to invest in.
These include premium items such as custom paint, a 3,000-pound winch, custom-designed engines, high-performance adjustable coil-over nitrogen gas shocks, independent A-arm suspension, full skid plate, LED lights, roof, and more, and its benefits become apparent.
4.6 Warranty
CFMOTO gives a standard 1-year manufacturer's warranty, in contrast to the warranty of Polaris and Can-Am, they give a standard six-month manufacturer's warranty.
So CFMOTO has confidence in its own products and the quality. Polaris and Can-Am also offer a one-year warranty, but you have to pay extra for this.
Can-AM, Polaris and CFMOTO also offer other extension of the warranty, at an additional cost.
5. Weaknesses of the CFMOTO Brand
Now that the strengths have been identified, it's time to talk about the weaknesses.
5.1 Brand Perception
One of the most significant weaknesses of CFMOTO is its brand perception. It is relatively unknown, especially in the USA and Canada. Although the pricing is attractive and reasonable, the CFMOTO brand has a low perception in North America.
The brand also suffers from the wrong buyer impression that Chinese products are of poor quality. In addition, buyer reviews in the early days show that the CFMOTO ATVs had quality issues. Further, the Sino-US trade war may affect the brand. CFMOTO is taking steps through marketing and advertising to raise its brand perception
Also read: 9 × CFMoto CForce 500 Problems and how to Fix it!
5.2 Service and Support
Another weakness of CFMOTO is its service and support. The company's service network is good but less widespread than some of its competitors. The 200 dealers in the US are few and far apart, which can interfere with support and service delivery and inconvenience customers.
5.3 Limited Product Range
Although CFMOTO offers a wide range of products, its product range still needs to be improved compared to some of its competitors. The company only has a few models available and is still developing its offerings. It means buyers have a limited choice.
5.4 Limited Aftermarket Support
CFMOTO's ATV and side-by-side models are still relatively new to the market, which means there may be limited aftermarket support for these vehicles, especially for the older models. Also, given that there are only 200 dealers across America, aftermarket support may be an issue for customers further afield.
6. Customer and Magazine Reviews
All those strengths and weaknesses are nice, but what do users think of the brand? And what do trade magazines write about CFMOTO? Are they positive or negative? Here are 3 quotes from owners and 2 quotes from trade magazines.
"I absolutely love my CFMoto CForce. It's been a reliable workhorse for me on the farm, and it's also great fun to take out for a ride on the trails with friends. The power and handling are impressive, and the build quality is top-notch." – John, CFMoto CForce owner, as quoted in ATV.com's "2021 CFMoto CForce 600 Touring EPS Review"
"I've been blown away by my CFMoto UForce. It's an incredibly versatile machine that can handle everything from hauling heavy loads to tackling tough terrain. The build quality is exceptional, and it's clear that CFMoto put a lot of thought into the design and features. I would highly recommend it to anyone looking for a reliable and capable side-by-side." – Sarah, CFMoto UForce owner, as quoted in UTVGuide.net's "2021 CFMOTO UForce 800 EPS Review"
"I've owned my CFMoto Zforce for a few months now, and it's exceeded my expectations. It's a blast to drive and handles really well on all types of terrain. The suspension is top-notch and makes for a smooth ride even on rough trails. I'm really impressed with the build quality and attention to detail that CFMoto put into this machine." – Mike, CFMoto Zforce owner, as quoted in Dirt Wheels Magazine's "CFMOTO ZForce 1000 SPORT REVIEW"
The customers' reviews are positive, but what do the magazines say about the brand, after all, they are the specialists.
"CFMOTO has made a name for itself by offering high-quality and reliable powersports machines at an affordable price. Their attention to detail and commitment to innovation have made them a popular choice for riders of all levels." – ATV.com's "CFMOTO Brand Overview"
"CFMOTO has come a long way in a short amount of time, and their commitment to quality and customer satisfaction is evident in every machine they produce. They offer a wide range of powersports products that are both affordable and well-built, making them a popular choice for riders who demand performance and reliability." – Dirt Toys Magazine's "CFMOTO: A New Player in the Powersports Industry"
7. Conclusion
Yes, CFMOTO is a good brand, and it's quickly gaining popularity as one of the best bikes, quads, and side-by-side manufacturers worldwide. They indeed manufacture and produce the majority of their line-up in China. And certainly, it lowers the price of the machines. But the low retail price does not imply that the machines' quality has been sacrificed or compromised.
CFMOTO doesn't merely stand among outstanding, globally renowned manufacturers like Can-Am and Polaris. They are competing with Can-Am and Polaris in producing the best ORV.
Recent Posts