If you are looking for an ATV, UTV or motorcycle, you will also come into contact with the CFMOTO brand. It is a relatively young brand in the field of powersports. If you don't know the brand, you will soon have a number of questions, and one of those questions could be, who makes CFMOTO?
This question and more will be answered in this article, so read on.
Join our free Facebook group and ask your question there. We promise you, you'll get an answer from one of our team members or group members. Join the group here!
Where Is CFMOTO Made?
Zhejiang Chunfeng Power Co., Ltd is a Chinese manufacturer of powersport vehicles, under the brand name CFMOTO, such as ATVs, UTVs, motorcycles and side-by-sides. The company was founded in 1989 by Lai Guogui in Hangzhou, China. Over the years, CFMOTO has grown to become one of the largest manufacturers of powersport vehicles in the world.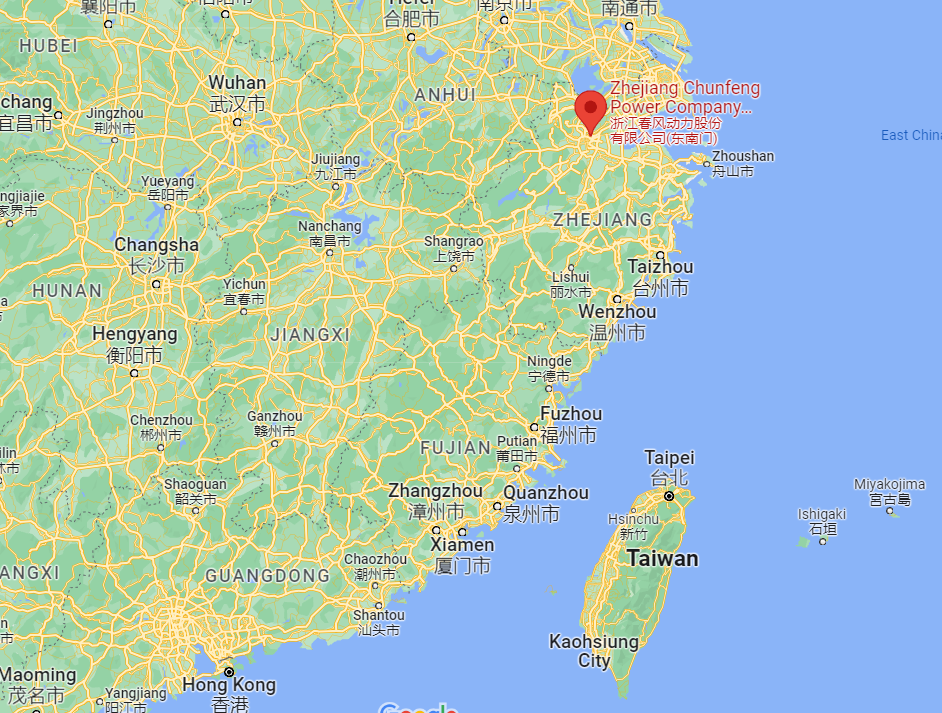 CFMOTO has several production facilities in China, including in Hangzhou, Binhai and Liyang, and also has a production facility in Europe, in Austria. This production location is part of the CFMOTO/KTM cooperation. Among other things, KTM supplies engines for CFMOTO motorbikes.
Also important, CFMOTO has established a global distribution network that spans more than 70 countries and regions. CFMOTO's distribution network is still not as big as the competition's, but they are constantly looking for new dealers.
Although CFMOTO is a fairly young brand, it is already known for its innovative design and production methods, using advanced technologies such as digital modeling, robotic welding and 3D printing. Like every company wants to grow and has a vision for the future, CFMOTO continues to invest in research and development to continuously improve and expand its product lines.
In short, CFMOTO is a leading Chinese manufacturer of powersport vehicles with a global presence and a strong reputation for quality and innovation. And all this at significantly cheaper prices.
Also read: Is CFMOTO a Good Brand? Everything You Need To Know!
What Are The Production Locations?
CFMOTO has several production locations, both in China and in Europe. Here are the manufacturing facilities:
Hangzhou, China. CFMOTO's main production site is located in Hangzhou, China. This facility plays a vital role in the production of several powersport vehicles, including ATVs, UTVs, motorcycles and side-by-sides.
Binhai, China. CFMOTO also has a manufacturing facility in Binhai, China. This facility produces engines and other components used in CFMOTO vehicles. Liyang, China: CFMOTO has a manufacturing facility in
Liyang, China. This location is focused on the production of UTVs (Utility Task Vehicles). Given the high demand from UTVs in the USA and Canada, this factory is running at full capacity to meet demand and supply the dealers.
Matigenhofen, Austria. Yes, also a production location in the EU. This location was created through a collaboration with KTM, the Austrian manufacturer of motorcycles. Located in KTM's headquarters in Mattighofen, this European factory is where CFMOTO manufactures vehicles specifically for the European market.
Also read: Who Makes CFMOTO Engines For ATVs, UTVs And Bikes?
Is CFMOTO Made In The USA?
There is only one answer to this question, and that is no. CFMOTO is produced in China and imported into the USA. Canada and the rest of the world. None of the ORV vehicles are made in the USA.
Polaris and Can-Am manufacture their vehicles in Canada, USA and Mexico, but they also use parts which are made in China.
To import and sell their vehicles, CFMOTO has a worldwide dealer- and service network that is constantly growing. CFMOTO is continually looking for new dealers. If you are looking for a dealer or services point, you can use their dealer locator.
What Kind Of ORV's Does CFMOTO Produce?
CFMOTO produces a wide range of ORV vehicles. They can be divided into four categories:
ATV (CForce)
CFMOTO produces several models of ATVs suitable for off-road adventures and terrain exploration. The ATV is marketed under the model name CForce. They are designed to be robust, agile and versatile, with features such as 4×4 drive, powerful engines and advanced suspension systems.
UTV (UForce)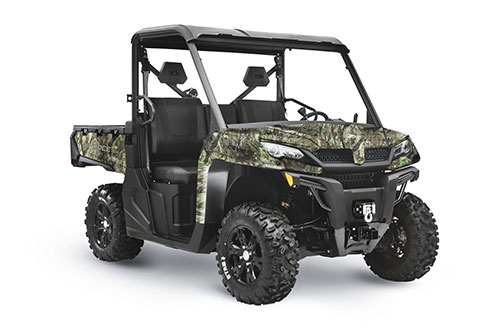 CFMOTO offers a wide variety of UTVs suitable for work purposes, also called UForce. These UTVs are designed to meet the needs of professional users and outdoor enthusiasts alike. This UTV offers plenty of standard options compared to the competition. They are real work machines for the field or farm.
Side-by-Side (ZForce)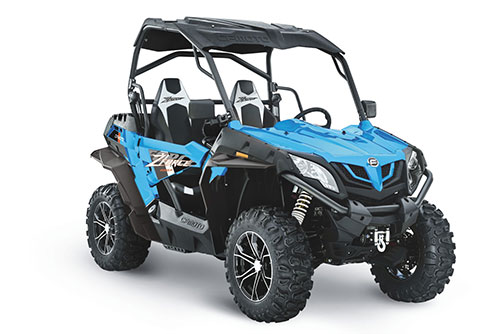 CFMOTO produces side-by-sides (also known as SxS vehicles or utility vehicles) suitable for off-road and recreational use. They are marketed under the name ZForce. These vehicles usually offer two seats and are specially developed for adventurous rides.
Motorcycle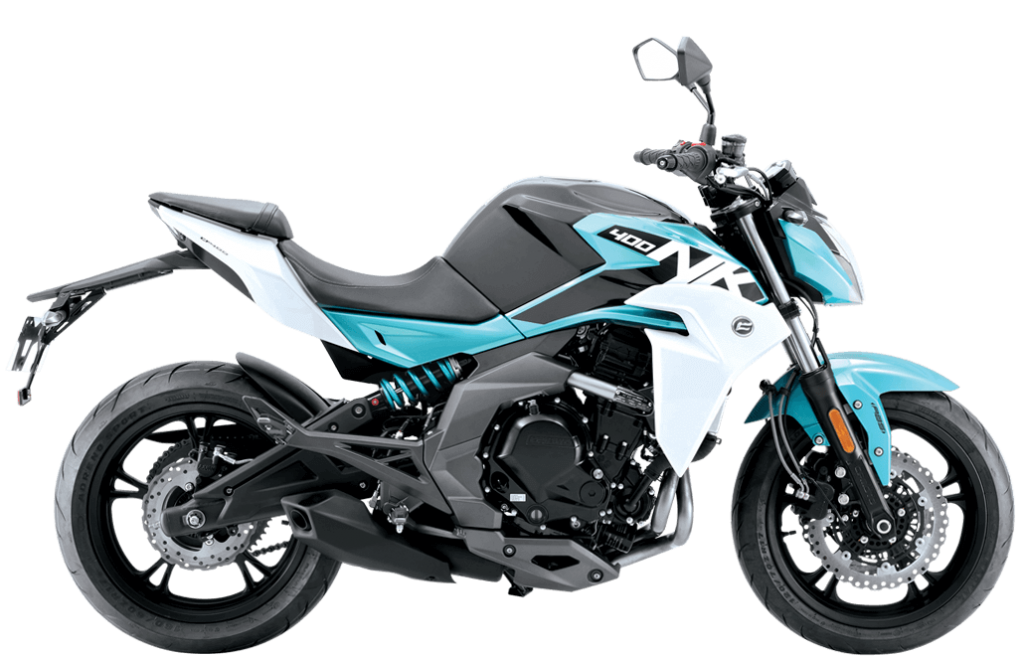 CFMOTO produces motorcycles in various categories, including street motorcycles, adventure motorcycles and sport motorcycles. These motorcycles offer a combination of performance, reliability and comfort, with attention to design and technology.
What Is The Impact Of CFMOTO On The Powersports Market?
In its relatively short existence, CFMOTO has already made an impact on the powersports industry and this has changed the market. Some of the consequences are:
Competition and Diversity. CFMOTO has increased competition in the powersports industry by offering high quality and competitively priced vehicles. CFMOTO's products are generally significantly less expensive than the competition and deliver the same, if not better, quality and driver experience. This has also motivated the competition and has led to greater diversity in the range of powersports vehicles. There is now much more for consumers to choose from at almost every price point.
Accessibility of power sports. The products of CFMOTO are significantly less expensive in many, if not all, cases. As a result, the products are accessible to many more people and therefore to a wider audience. In fact, CFMOTO has opened up an entire market because of this, more people can now purchase an ATV or a UTV that was not the case before.
Technological innovation. The way of advanced production, collaboration with other companies and investments in research and development has led CFMOTO to contribute to technological innovation within the powersports industry. They have introduced and applied new technologies in their vehicles. As a result, performance, quality and safety have improved and are leading the way.
Market expansion. CFMOTO has rapidly built up a dealer network in more than 70 countries. Partly because of this and because of the cheaper pricing of their products, the UTVs, ATVs and motorcycles have become accessible to many people. This has stimulated the demand for these products, from which the competition also benefits. If you want to become a dealer, visit the website of CFMOTO
Quality. CFMOTO has helped raise industry standards and the quality of powersports vehicles. CFMOTO's pursuit of a high-quality production method, strict quality requirements and reliability, CFMOTO has encouraged other manufacturers to also invest in quality and reliability.
CFMOTO has a positive impact on the ORV industry. The competition has also moved on from CFMOTO's activities and developments, and this has enriched the industry and provided consumers with more choice and better products.
What Are CFMOTO's plans?
CFMOTO has ambitious plans to further strengthen their position as a prominent powersports manufacturer and expand their market reach. A few of their plans are:
Product expansion. CFMOTO has plans to further expand their product lines and introduce new models in several categories, including ATVs, UTVs, motorcycles and side-by-sides.
Technological Innovation. CFMOTO will continue to invest in research and development to drive technological advancement and improve their vehicles. Think of driver assistance systems and of course, the integration of advanced electronic systems and connectivity options. International
Dealer network Expansion. CFMOTO has only been operating since 1989 and already has operations in more than 70 countries and regions. Further expansion of the dealer network, especially in the USA and Canada, is on the agenda. CFMOTO is constantly looking for new dealers and service centers.
Sustainability and environmental friendliness. As the entire industry evolves, CFMOTO will also continue to strive for sustainability and environmentally friendly solutions. This includes developing electric or hybrid-powered vehicles, such as the Polaris Kinetic. And they want to reduce their impact on the environment through greener production processes and reducing the carbon footprint.