It's safe to say that Can-Am has been popular since the beginning with its great quality and wide range of products. This wide selection of products is one of the reasons for their huge success. Are all Can-Ams made in the same factory, or does Can-Am have multiple factories?
Can-Am has production facilities in Canada, the United States, Mexico, Finland and Austria. Can-Am has been distributing its wide lineup of vehicles all over the world, but the brand Can-Am is officially based out of Canada.
Today they have production facilities widespread. To put a number on it, Can-Am distributes vehicles in over 100 countries. In this article you can read where Can Am ATVs, UTVs, Ryker, Spyder and Ski-Doos are made, so read on and find out where your Can-Am is made.
Join our free Facebook group and ask your question there. We promise you, you'll get an answer from one of our team members or group members. Join the group here!
Where Are Can-Am UTVs Made?
Can-Am is one of the best UTV manufacturers out there, rivals of Polaris. The defender series speaks for itself when you combine UTVs and Can-Am.
Can-Am UTVs are indeed made by BRP in their production facility located in Mexico. Although the parts required for it are manufactured in Canada, USA and even Australia. The facility in Mexico also produces Rotax engines required for several Can-Am vehicles.
Also read: Polaris vs Can-Am, The Ultimate Comparison!
Where Are Can-Am ATVs made?
Can-Am started making ATVs in 1998, and today, it has grown into one of the biggest names. Their widespread lineup of ATVs is all assembled in their various facilities located in Mexico. These plants are the first to manufacture Rotax engines out of Austria and the first BRP manufacturing factories to manufacture both engines and assemble vehicles.
Where Are Can-Am Spyder And Ryker Made?
The latest addition to Can Am's lineup, trikes. The idea of manufacturing trikes for adults might have been weird at first, but the trikes are undoubtedly a hit. These prove great for leisure riding or for beginner or intermediate drivers to ride. Can-Am took a risk with producing the Can-Am Spyder and Ryker, yet undeniably, the risk paid off.
The Spyder and Ryker, dubbed 'Roadsters' by the manufacturers, are produced in their headquarters plant in Valcourt, Quebec, Canada, alongside the Ski-Doo's. The Rotax engines required for the roadsters are produced in Austria and Mexico facilities.
Also read: Are Can-Ams Reliable, Check Your Model Here!
Where Are Can-Am Snowmobiles Made?
Snowmobiles were one of the first items to be added to Can-Am's lineup, which is natural since they started out in Canada. The snowmobiles, or as Can-Am calls them, 'Ski-Doo's', are manufactured in the birthplace of BRP in Quebec, Canada. Snowmobiles or Ski-Doos are so popular in Canada that all snowmobiles are called Ski-Doos in Canada only, and snowmobiling is often called Ski-Dooing.
The Can-Am Factories Worldwide
Can-Am has worldwide several production facilities which produce parts or assemble UTVs, ATVs, Spyders, Rykers and snowmobiles.
Valcourt, Quebec Headquarters And Facility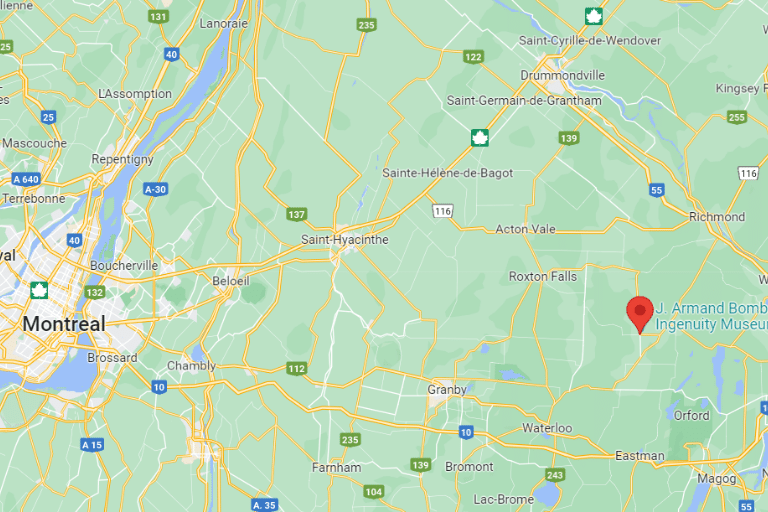 Of course, starting it off should be the headquarters itself. The facility is quite large and serves many important roles. The Spyder and Ryker roadsters are assembled here, and the Ski-Doo are manufactured and assembled here in their headquarters. Pumping out new models every 6 months takes a lot of work, and this is where all those designs are made. The headquarters in Valcourt is where product development is done.
Gunskirchen, Austria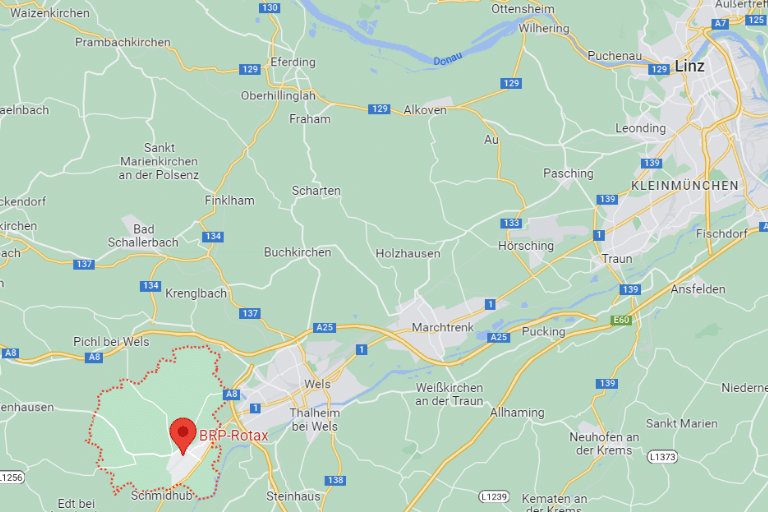 All Ca-Ams are equipped with a Rotax Enigine. Rotax is owned by Can-Am and has its headquarters in Austria. The official name is BRP-Rotax Gmbh & C0 KG and it has facilities in Austria, North-America and Asia.
Juárez 1 and 2, Querétaro, Mexico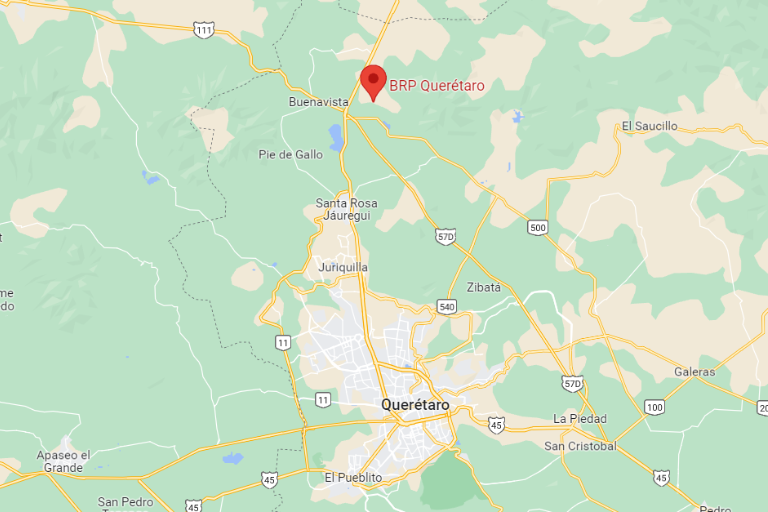 The Can-Am off-road vehicles are made in the two Mexican facilities, Juárez 1 and 2. In the third facility in Querétaro, Can-Am assembles the Rotax engine and the Sea-Doo watercraft.
Rovaniemi, Lapland Finland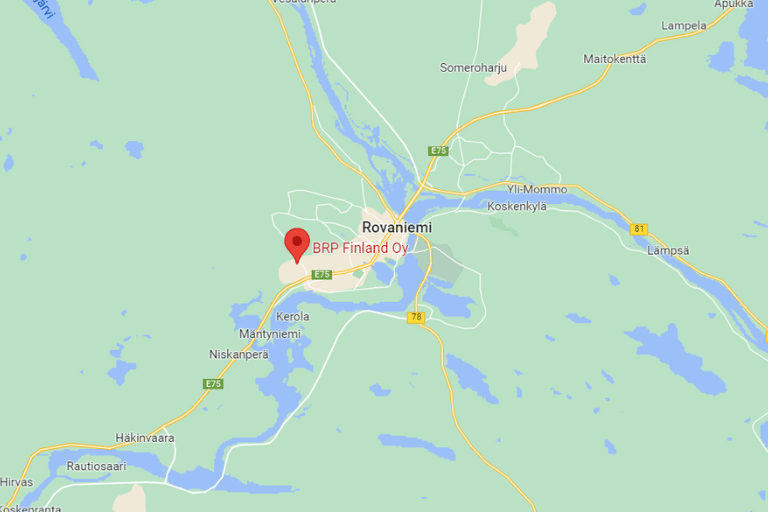 In 1988 Can-Am bought Lynx snowmobiles in Finland which still manufactures snowmobiles, but it also assembles the 6-wheel Can-Ams.
Can Am has also production locations in Spruce Pine, North Carolina and in Sturtevant Wisconsin. In Sturtevant and Spruce Pine they assemble and manufacture parts for the Evinrude outboard engines.
History Of Can-Am
Can-Am is a famous off-road and recreational vehicle brand nowadays, but it wasn't always known as Can-Am.
Can-Am was founded in 1937 by Armand Bombardier, who named his company L'auto Neige bombardier limetée (Bombardier snow car limited). The name Bombardier Recreational Products was given later as it became internationally known. The name Can-Am was given much later in 1972. 
In the beginning, the Can-Am brand was a dirt bike brand, but in 1998 Can-Am launched their first all-terrain vehicle (ATV), and they became much more popular. It wasn't called a Can-Am ATV until 2006. In 2006 Bombardier ATVs rebranded its ATV segment as Can-Am, which was a significant step in Can-Am's evolution.
Nowadays, Can-Am is a brand associated closely with UTVs and ATVs rather than dirt bikes.
A few FAQs
Is Can-Am American made?
No, and yes, Can-Am plants stretch far from Canada, and to be direct, they are not based in America, and they have manufacturing facilities everywhere including Europe. They have manufacturing plants in Mexico, Canada, America, Austria and Finland. But still, Can-Ams are also made in America by BRP's countless facilities built in America.
There is no particular country in which Can-Am is produced. They produce different parts from different factories and sometimes purchase parts from different companies as well. Though Can-Am doesn't own a factory in China, they bring in some parts they use in their vehicles from China. There are many aftermarket Can-Am parts that are also made in China.
How many people are working for Can-Am?
As of 2023, BRP, the parent company of Can-Am, has a lineup of 8000 employees working for them across the globe in their various manufacturing plants.
Where does product development happen?
Product development is carried out in their grand headquarters located in; you must very well know by now if you have read the whole thing, Valcourt, Quebec, which is where Can-Am began or, more accurately, Bombardier Recreational Products began production.
Who owns Can-Am?
Can-Am is driven under the parent company BRP, which is short for Bombardier Recreational Products. It was founded in 1937, at which time it was L'auto Neige bombardier limetée and ever since has kept its good reputation up. It received the name Can-Am in 1972, 35 years after it was founded.